Le Comptoir Nordique, a Scandinavian restaurant at the foot of Mont-Blanc
Le Comptoir's atmosphere
Wood, slate, and glass are the focal point here, as well as soft and warm colours. Mineral and vegetal materials are combined to create a sober and elegant atmosphere in which you will feel at ease. The simple elegance of the décor reflects that of the service; and the subtle lighting complements the subtle shades. Le Comptoir Nordique invites you to this harmoniously simple setting to serenely explore Scandinavia's culinary repertoire.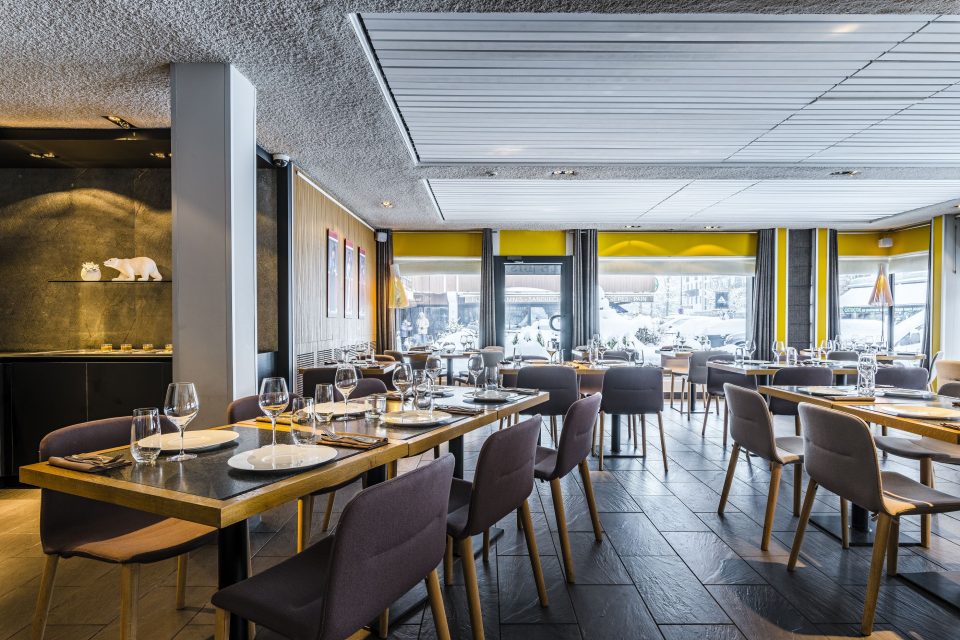 Cuisine that is good for you
With aesthetically pleasing and healthy cuisine, Le Comptoir Nordique is in phase with its healthy and natural setting in the mountains. The restaurant offers dishes that perfectly represent Chamonix, its sport and mountain-loving clientele, and its great outdoors. Our products are as pretty as they are tasty: fresh fish from the Norwegian fjords and the North Sea, organic salmon from Ireland, Norwegian trout, traditionally smoked fish, caviar, lobster from Brittany…
Our Chef's craftsmanship brings the best out of the ingredients, be they from land or sea, to make up naturally tasty and colourful dishes. He offers traditional Nordic recipes –Smørrebrød, grilled mackerel with seaweed butter, Aberdeen Angus hanger steak, … – Discover cuisine that combines sophistication, balance, and healthiness.